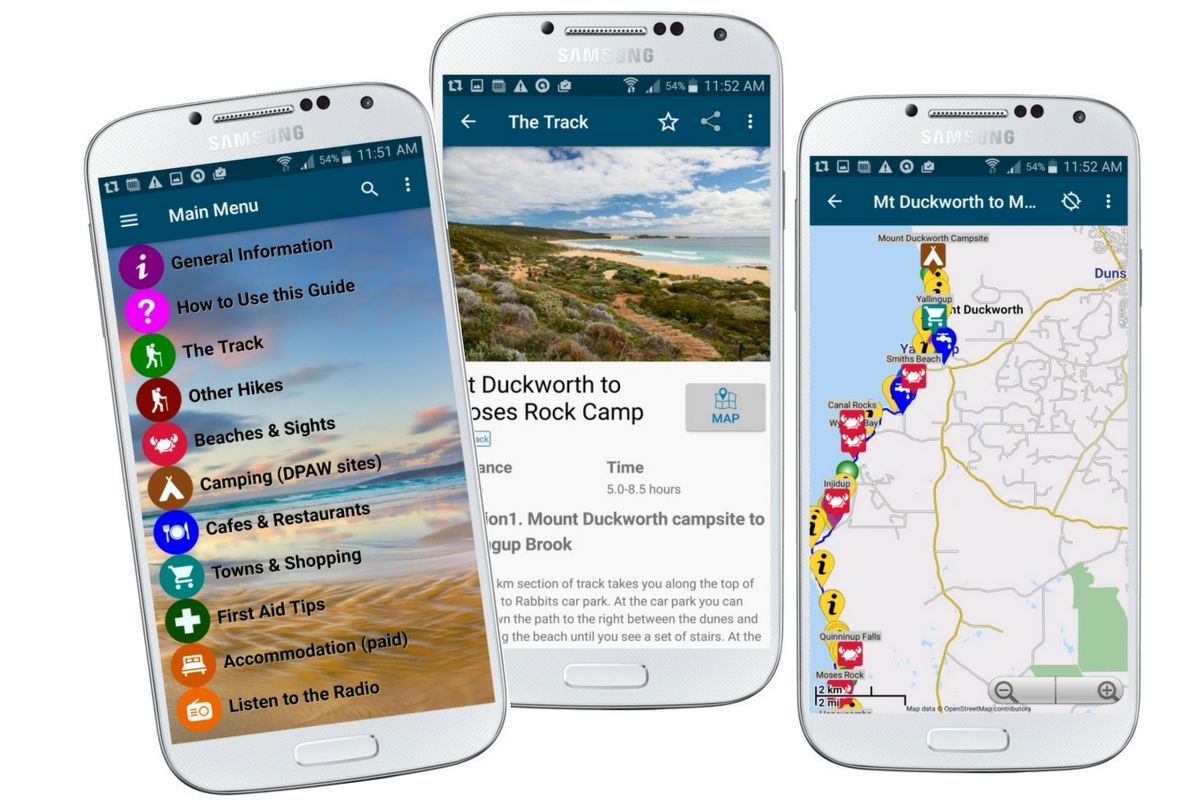 Comprehensive
More than just information on the track itself, and the interactive trail maps show you where you are and where the next campsite, sight, or food/water stop is!
Easy to use
We guarantee that you will find this App very user friendly. We pride ourselves on keeping things simple.
After all, 'great design is eliminating all unnecessary details'. -Minh Tran
Reliable
When the GPS is turned on, your location is shown as the blue dot. You can track your progress, find food and water and more. NO internet needed, so it will never stop working in mobile black spots. Now that is Reliable.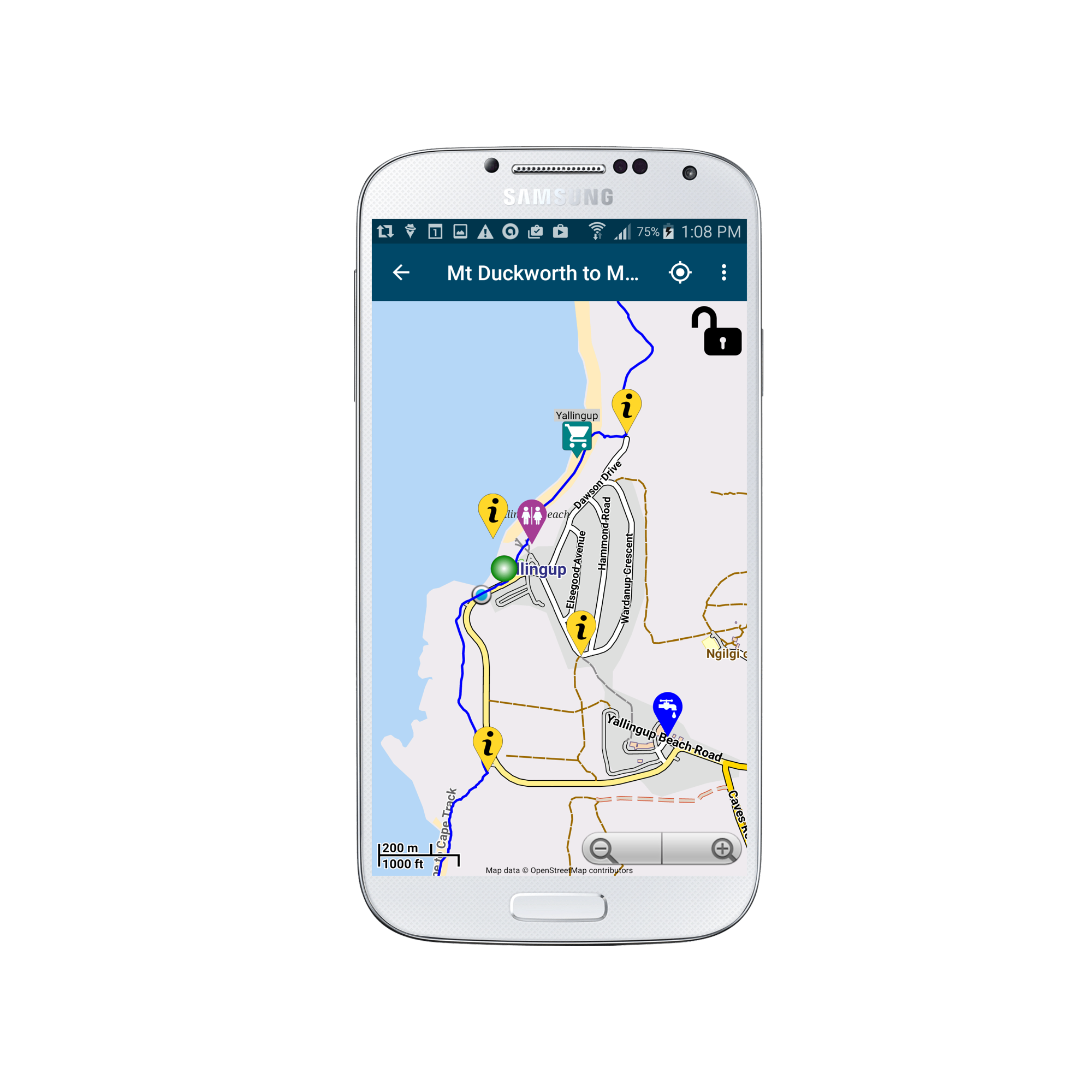 Useful before and during your trip!
Use it to plan your trip, then take it on your hike and have the best experience knowing you won't ever get lost! It's a complete guide in your pocket!
Always in your pocket
Most people never leave their phones at home, so the guide will always be with you, ready to show you where to go.
Better than a paper guide
Paper guides and maps are out of date the minute they're published. And they can't show you where you are and how far to the next campsite.
Fast to use
Because it doesn't constantly check in with the Internet, it is SUPER fast to use, and it won't stop working when your mobile signal disappears.
Where is the Cape to Cape Track?
You can find it in the South West corner of Western Australia.

Looking for more trail information?
Then check out Trails WA!
They're the authority on all of the best trails across Western Australia!
Go To the Trails WA Website
Recent Posts
21 Jul , 2018

Menu planning for a multi-day hike can be a challenge. The goal is to take enough calories without adding too much weight to your pack, while trying to make meals taste good. Not so easy sometimes!
Subscribe to Our Blog via Email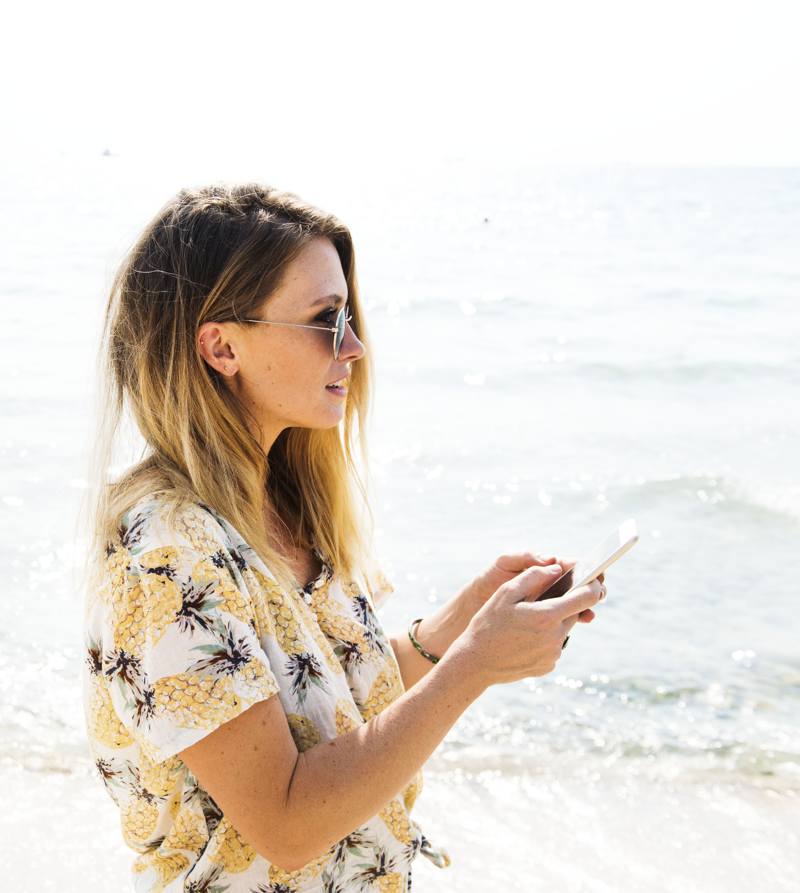 Remember!
The Cape to Cape Track Guide is the ONLY guidebook App that works without needing internet.